Needham Market
Needham Market Quarry is the primary Quarry and was started in 1947.
Chalk at Needham is dried and ground to produce a very high quality product with a high Neutralising Value. Around 10,000 Tonnes of Agricultural Dry Ground chalk is produced a year along with 20,000 Tonnes of 5mm and 2mm Dry Ground Chalk which goes into the Brick producing industry. The chalk is mixed in with the brick clay which on firing will give a yellow brick excellent frost resistance.
Needham Chalks (HAM) Ltd headquarters are also based at the quarry along with one of our sister companies Alliance technical Laboratories who comprise of two individually accredited divisions of Chemistry and Microbiology, specialising in a range of testing including soil and compost, water and effluent, food, environmental and industrial.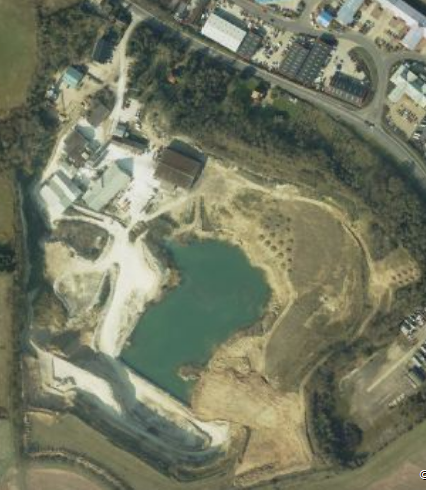 Needham Market Quarry
Ipswich Road, Needham Market, Suffolk IP6 8EL